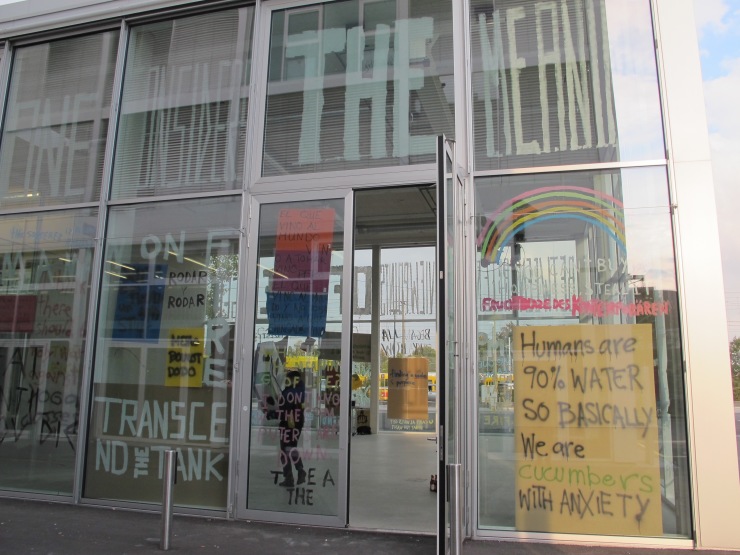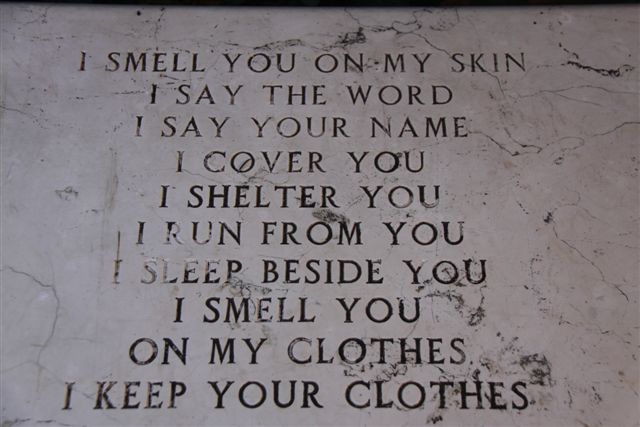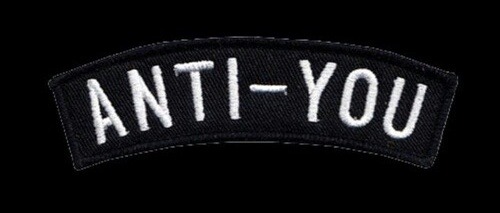 COLLECTION of SIGNS
'You don't have to be hip, you have to know poetry'. Who said that?
I Collect signs, messages and text projects. All photos are found on the internet, in the city or in the wild digital archives with no signature. Some is deadly serious, and should be considered as such. Some is art. Some is part of life. Please send me a note if you need a credit – or know the author. Till then, let me present…
'You are not alone' from Miranda July's inspiring project Learning to Love you More. 'Det skal nok gå' (Everything will be okay) by the poet Morten Søndergaard – check out his marble poetry. "ELSKER" (lover) by the urban activist SPYO. Stones questioning power from "Wanås Wall" and "I smell you on my skin (…)" by Jenny Holzers. Posters "I miss my pre-internet brain" by Douglas Coupland. Sign "Jeg keder mig ad helvedes til" (I'm bored of hell) is by always inspiring Molly Haslund, Metropolis. "My House" by Arne Quinze. "Tænk på små stykker af ingenting" (Think of small pieces of nothing) from the Roof Top project by Jytte Høy. "Try to be Happy" and "River for Sale" by David Shrigley. "MY NECK HURTS" by Jammie Holmes, response to the brutal murder of George Floyd, may he never be forgotten.